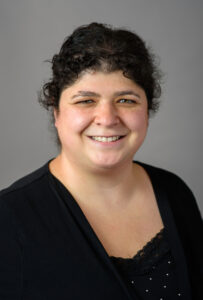 Cirien Saadeh, PhD. - Executive Director
Dr. Cirien Saadeh is a journalist and educator who works at the intersections of journalism, social movements, experiential education, and sustainability. She is an Arab-American, woman of color who was trained as a community organizer by the former Organizing Apprenticeship Project (now Voices for Racial Justice). She has written for local, national, and international publications and is committed to using journalism as a tool in the pursuit of justice for all historically disenfranchised communities. She is Associate Faculty at Prescott College where she received her PhD in Sustainability Education in 2019. Saadeh also has a Master of Arts in the Humanities with a focus in Justice, Activism, and Solidarity from Prescott College, and a Bachelor of Arts in Political Science from St. Catherine University. As part of her doctoral program, she developed a theory "Journalism of Color," which asks, in short: how do we develop sustainable journalism platforms and spaces in historically-marginalized communities and how do we create journalism methodologies which build community power and resilience?
Twitter: @Cmiriam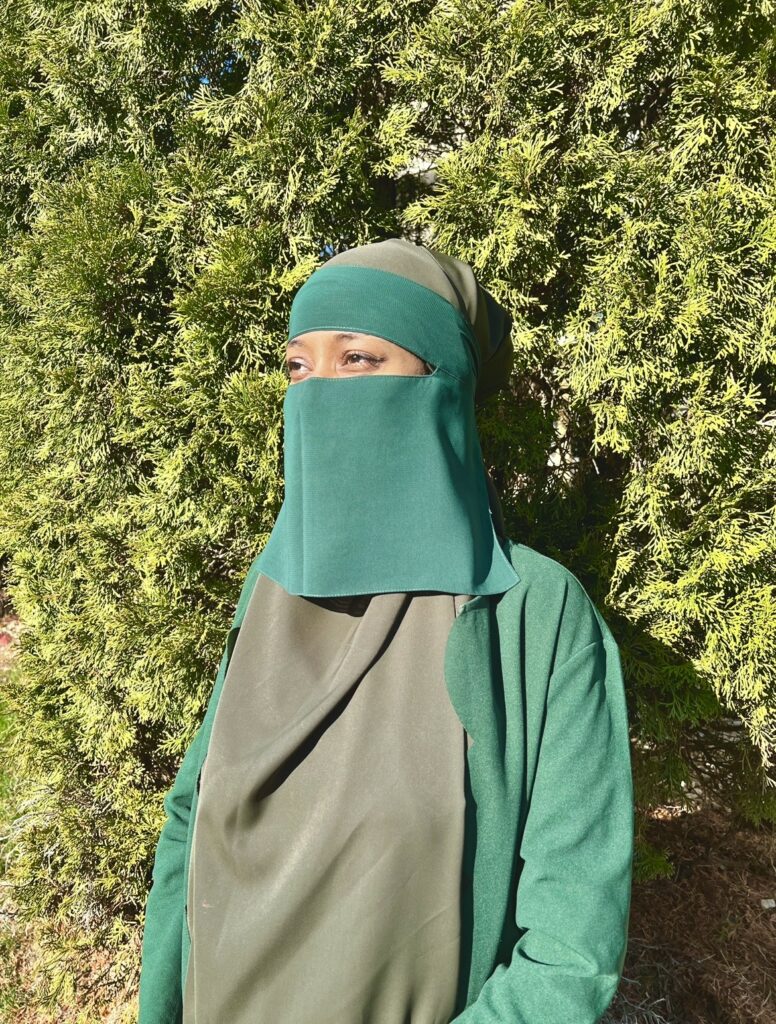 Lolla Nur, Freelance Community Journalist and UpTake Legislative Fellow
Lolla Nur has over a decade of experience across journalism, policy, cultural equity, diaspora organizing, entrepreneurship and arts-based community engagement with African, Arab and Muslim migrant and refugee communities. She writes and works at the intersections of peace, development and belonging -- with focus on cultural inclusion, diaspora engagement, and policy.  Her bylines and coverage include: Voice of America Middle East, The Nation, OkayAfrica, Al Jazeera English, Colorlines Magazine, Minnesota Public Radio, The UpTake and more. Her organization, the East African Diaspora Artists Initiative (EADAI), creates spaces for peace, understanding and belonging for East African migrants and refugees via cultural diplomacy, storytelling and public dialogue. Lolla holds a bachelor of arts degree from the University of Minnesota in political science and journalism, with focus on African studies and development. As a TRiO McNair Scholar, her research focused on the United Nations and OECD policy frameworks for development and corruption in Africa. Lolla has received various awards for her journalism, human rights advocacy and leadership, including the Josie Johnson Human Rights and Social Justice, Mshale African Community Leaders, and University President Student Leadership and Service Awards.

J.D. Duggan, Freelance Community Journalist
J.D. Duggan is a Minneapolis-based reporter with experience covering social justice issues related to public safety, governance, housing and protest movements. Their bylines can be found in various local news publications as well as The Intercept, The Daily Beast and Insider.

Adam Majid, UpTake Fellow
Adam Majid is a student based in Saint Paul. Outside of their work with The Uptake they spend their time organizing for a solidarity economy and otherwise enjoy cooking for others, the woods, and good science fiction.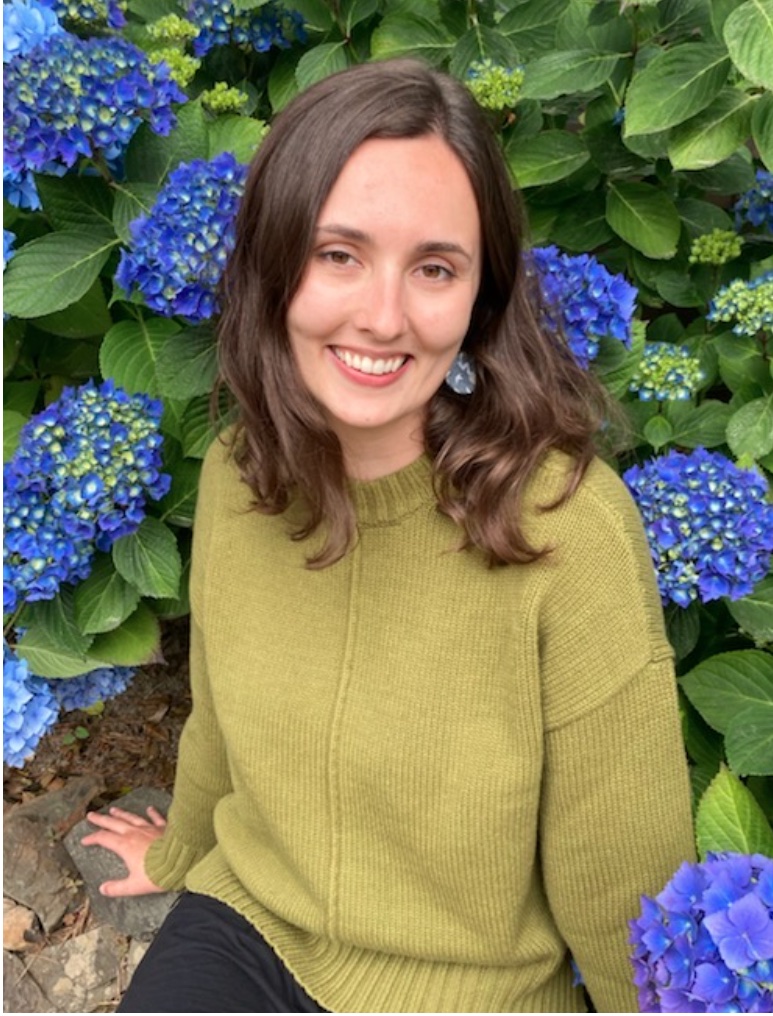 Aimee Gillespie, UpTake Fellow
Aimee is currently a first-year graduate student at the Humphrey School of Public Affairs, where she studies Public Policy. Before graduate school, she served two years as an AmeriCorps member, first at an HIV/STI clinic in Pittsburgh, PA and then at a county health department in Eau Claire, WI. Aimee is passionate about health equity and looks forward to covering topics related to health during her internship with The Uptake. In her free time, Aimee enjoys walking her roommate's dog, reading, and exploring Minnesota state parks. 

JT Pinther, Freelance Community Journalist

McKenzie Kemper, Freelance Community Journalist
McKenzie Kemper is chronically curious and passionate about learning how to better herself and better the world around her. When not focused on politics and social activism McKenzie is an avid Kentucky Wildcats fan as well as the Vikings, Twins, Wild, Reds, and Bengals. McKenzie and her rescue dog love to go for long walks, take long drives, and get outside as often as possible. McKenzie loves to read, bake, and cook as well.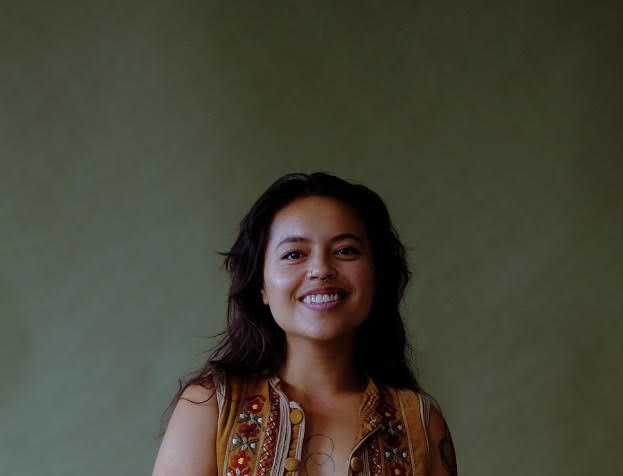 Tina Monje, Freelance Community Journalist
Tina Monje [mon-yay] has been a freelance journalist with The UpTake since June of 2021. In her dayjob, she is an outreach worker, project manager, and HIV case manager at a community clinic in the East Phillips neighborhood of Minneapolis where she has lived since graduating with her BA in English in 2015. When she is not writing for The UpTake or her neighborhood paper, she can be found running or hiking with her dog, petting her cat, cooking, watching horror movies with her BFFs, or catching up with her loved ones. Born and raised in Oregon, she has lived in Minnesota for ten years and considers the midwest to be just as much her home as the west coast.

Paula Neeley, Freelance Community Journalist
Paula Neeley is a recent transplant from East Texas, but has made her home in various and sundry places: Fremont, California, Chicago, Illinois, and Rio de Janeiro, Brazil, to name a few with brief-but-recurring stints in Zurich, Switzerland and Helsinki, Finland. At Indiana University-Bloomington, she earned a multi-disciplinary B.A. in Afro-Brazilian Performing Arts which combined her love of the arts, especially theatre (performance, playwriting, technical theatre, and directing) with twin interests in anthropology (folklore, ethnomusicology, and cross-cultural communication) and linguistics (Portuguese, German, and Italian). Despite the industries she's worked in or the positions she's held over the years, Paula is an anthropologist at heart, always seeking to educate and enlighten herself about human behavior and human culture.
After three decades as an arts educator, stage manager, and an executive assistant/project coordinator in multiple industries, Paula has settled in the Midwest again with a continued focus on 1) business process improvement and 2) involvement with the arts community. Since her relocation to the Twin Cities, Paula has been actively searching for a Board on which to serve that aligns with her personal goals. She started writing with the Uptake as a freelance journalist and later, was invited to join its Board of Directors to broaden representation of the constituency served.

Dr. Amy Marschall, PsyD
Dr. Marschall earned her doctoral degree in clinical psychology from the University of Hartford in West Hartford, Connecticut. She completed her pre-doctoral internship through the National Psychology Training Consortium and her post-doctoral residency at Family Psychological Center, PA.
Dr. Marschall has been licensed to practice psychology since 2016 and works in the Child and Adolescent Therapy Clinic with Sioux Falls Psychological Services, providing assessment and therapy treatment to clients age two through college. She also provides ADHD assessments through ADHD Online and therapy services through Spring Health.
Dr. Marschall's clinical practice focuses on child and adolescent mental health, trauma recovery, and neurodivergence. She specializes in diagnosing ADHD and autism, including in women and non-binary individuals, who are traditionally not included in diagnostic research. Her practice takes a neurodiversity-affirming approach to both diagnosis and treatment.
Dr. Marschall is certified in telemental health and is the author of Telemental Health with Kids Toolbox. She is also the author of I Don't Want To Be Bad: A CBT Workbook for Kids, Parents, and the Professionals who Help Them, A Year of Resiliency: 465 Journal Prompts to Become Your Strongest Self, and Armani Doesn't Feel Well: A Book to Help Sick Kids. She teaches a Telemental Health with Kids certification course through PESI.
Additionally, Dr. Marschall is certified in Trauma-Focused Cognitive Behavioral Therapy. She teaches Trauma-Informed Cognitive Behavioral Therapy for Children and Adolescents through PESI.
In her spare time, Dr. Marschall enjoys reading, making jewelry, and writing. She is licensed to practice psychology in Montana, North Dakota, and South Dakota.
Twitter: @DrAmyMarschall
Facebook: @DrAmyMarschall
LinkedIn: https://www.linkedin.com/in/amy-marschall-psy-d-3a219924/


Rico Morales
Rico Morales is a life-long resident of MN and brings generations of community building and Indigenous wisdom to The Uptake. Rico has been growing as a journalist and broadcaster for community radio for more than 15 years. Since moving to the Twin Cities metro area from a rural town in southern MN he has been directly involved in social activism, reporting, and self-improvement. Rico Morales is our Indigenous relative and uses his/him/he pronouns.


Jermaine Dickerson, Freelance Community Journalist
Jermaine Dickerson was involved in football since he was a kid and had a chance to play college ball at the University of Minnesota-Twin Cities and Southwest Minnesota State University in Marshall, MN. He played semi-professionally and some arena level football as well. In 2007 he made a mistake and was incarcerated at the Stillwater Prison where he now reports for The UpTake and is finishing up an Associate of Arts degree in Communications and continuing his studies for a Bachelor of Arts in Business Management. His future plan is to use his communications degree for some type of community based outreach work within North Minneapolis hopefully focusing on young children and preteens. He loves giving back and leading by example. His other ambition is to use his eventual Bachelor's to start a small business in the food industry. He is considering a food truck that could be eventually turned in a restaurant chain and franchised. He also plans to do motivational speaking and to be published.